Immutable, responsible for Immutable X, a scaling solution for Ethereum NFTs and games, enters crypto 'unicorn' status after a Series C raise increased its' valuation to $2.5 billion. The startup is focused on scaling the company, growing as quickly and as successfully as possible. IMX token bid up 50% after news announcement.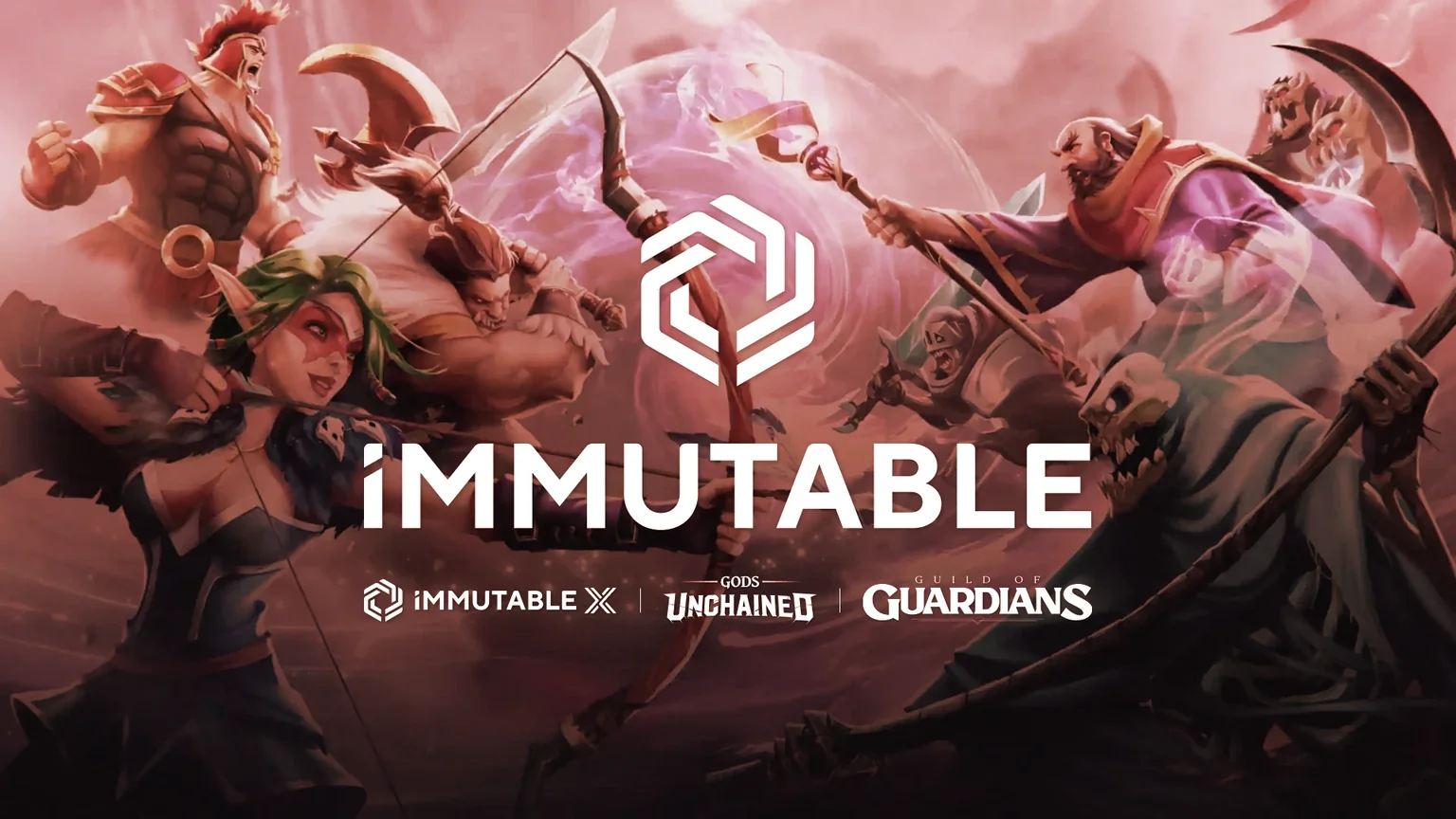 In brief
Temasek led the $200 million round, with participation from Animoca Brands and Tencent.
Immutable X is an Ethereum scaling solution used by firms like GameStop and TikTok.
Series C Funding Valuation
Immutable, the Australian startup behind an Ethereum layer-2 scaling solution designed for games and NFTs, announced today that it has raised a Series C funding round at a valuation of $2.5 billion. The firm joins an ever-expanding list of crypto "unicorns," or startups worth at least $1 billion.
The $200 million round was led by investment firm Temasek, with participation from Chinese gaming giant Tencent and leading metaverse investment firm Animoca Brands. Additional new investors include Arrington Capital, Mirae Asset, and Liberty Global, while Alameda Research and Possible Ventures are among the firms that increased their total investment.
About Immutable
Immutable is the firm behind Immutable X, a layer-2 platform that works on top of the Ethereum blockchain. Transactions on Immutable X are significantly cheaper and faster than those on Ethereum's own mainnet, and require much less power than transactions on Ethereum's own energy-intensive proof-of-work network.
Immutable X uses StarkWare's StarkEx zero-knowledge proof technology to roll up thousands of transactions on its own network and commit them to Ethereum with a single transaction.
Amid other notable Ethereum scaling solutions like Polygon, Arbitrum, and Optimism, Immutable X has attempted to carve out a niche as a platform designed for video games and NFT collectibles.
Many Big Partnerships
Immutable X was recently announced as the platform that will power video game retailer GameStop's gaming-centric NFT marketplace. GameStop's marketplace is due to launch later this year, and will focus on user-ownable NFT items – such as characters, weapons, and apparel – designed for Ethereum-driven video games.
GameStop and Immutable announced a $100 million developer fund last month as part of the deal, in an effort to incentivize crypto game creators to build upon Immutable X and the retailer's marketplace.
Social video app TikTok is also built on Immutable X for its creator-focused NFTs last year, while Gary Vaynerchuk's VeeFriends Ethereum NFT project has used the scaling solution for its Book Games NFT promotion. Leading NFT marketplace OpenSea will also integrate Immutable X, while upcoming crypto game Ember Sword is building on it as well.
NFT Gaming
Immutable also develops and publishes its own NFT games. Competitive card game Gods Unchained was one of the first notable crypto games, which has since migrated from Ethereum's mainnet to Immutable X. The firm will also publish the upcoming mobile action game, Guild of Guardians.
What Happens After Series C Funding
Following the Series C raise, Immutable—which currently has a head count of 165—will significantly expand its team over the next 12 months, with plans to hire an additional 200 employees. The firm recently announced a handful of executive hires, including new Chief Studio Officer Justin Hulog, who joined from Riot Games.
Immutable previously raised a $60 million Series B round in September 2021, and $15 million in a Series A round two years earlier in September 2019.
Via this site